Add a header to begin generating the table of contents
Despite its long history, hernia mesh remains a subject of debate for many patients and medical professionals. Some say it's the safest surgical mesh there is, while others remain skeptical. A look at the numbers reveals that hernia mesh is the gold standard for hernia repair regardless of divided opinions. By the year 2000, 90% of hernia repairs used mesh.
What is hernia mesh and why is it used for hernia repair surgeries?
Surgical mesh is a type of medical device made from synthetic materials or animal sources that helps support weakened or damaged tissues in the human body. Some meshes are temporary or absorbable while others remain in the body indefinitely as a permanent implant.
Surgeons use hernia meshes to reinforce the body's tissues at hernia repair sites and promote healing and new tissue growth. A hernia happens when an organ, intestine, or fatty tissue pushes through muscle or connective tissue, especially in the abdominal wall. A hole or weak spot allows for this prolapse that results in pain and a visible external bulge, especially when performing strenuous activities.
Some muscle weakness contributing to a hernia is present at birth, but most tissue damage happens in adulthood. Combining pressure with muscle weakness can lead to a hernia. Common contributing factors to muscle weakness and tissue damage include poor nutrition, smoking, and overexertion. Abdominal pressure further increases the risk of a prolapse. Activities or conditions that can strain the muscles include obesity, lifting heavy objects, constipation, diarrhea, and persistent coughing or sneezing.
Surgery is the only effective treatment available for hernia repair. Surgeons can perform these procedures with or without the use of hernia mesh, but often they prefer using mesh to strengthen the repair and reduce the rate of recurrence that is common with hernias. Sometimes, the use of surgical mesh can also decrease operative time and minimize recovery time, but this is not always possible.
Regions in the body often affected by hernias and requiring hernia repair surgeries with hernia mesh implants include:
Inner groin (inguinal)
Upper thigh and outer groin (femoral)
Incision or scar in the abdominal area (incisional)
General abdominal and ventral wall (ventral)
Belly button (umbilical)
Inside the abdomen and along the upper stomach or diaphragm (hiatal)
Types of Hernia Repair Surgeries
Depending on your injury and the type of support needed, a surgeon will recommend different types of hernia repair best suited for the patient and their recovery, including:
Open Inguinal Hernia Repair Surgery
This occurs when an incision, or a cut, is made on the groin. After identifying the hernia "sac" containing the bulging intestine, the surgeon pushes it back into the abdomen and strengthens the walls with synthetic mesh or stitches.
Laparoscopic (Minimally Invasive) Hernia Repair Surgery
Here, the surgeon inserts a laparoscope (a thin, telescope-like instrument) into the body through a small incision at the belly button and uses it to examine the area. Once the surgeon has a complete view of the affected tissue, they'll insert mesh inside the abdomen to cover the defects and reinforce the tissue. After that, the incision will be stitched back in place.
This procedure is similar to laparoscopic surgery, except that the surgeon views the internal organs from a console.
Types of Surgical Mesh and Its Uses
Surgical mesh comes in many different sizes, shapes, and materials. These various designs can provide healing support for specific types of hernia repairs. Ultimately, the type of mesh needed for any surgery depends on the severity of the hernia, its size, and a doctor's recommendation. Most surgeons recommend a lightweight mesh with large pores and a small surface area for hernia repairs. While not all hernia repairs are the same, your surgeon's placement of the mesh could make the difference between a quick recovery and hernia recurrence.
Non-absorbable, Synthetic Mesh
This type of surgical mesh is permanent, meaning it remains in the body indefinitely. Often made from polypropylene or polyester, non-absorbable synthetic mesh is used as a reinforcement agent. It bolsters the repair site, giving it extra support to withstand long-term pressure and movement. Surgeons often use it to patch up inguinal hernia (inner groin).
Typically made from the disinfected intestine of cows or pigs, manufacturers can produce biological mesh with human or animal tissue. Biological mesh is absorbable, which means it breaks down over time and disappears into the body. Due to its versatility and the ease of absorption, doctors use this mesh in many procedures, including inguinal and laparoscopic ventral hernias.
These surgical mesh products comprise several layers of absorbable or non-absorbable coatings. Cellulose, beta-glucan, collagen, and omega-3 fatty acids are often the main components in these coatings. Given that composite mesh is meant to minimize the inflammatory response when mesh touches tissue in the body, it's particularly viable for umbilical (belly button) and incisional hernias.
This type of surgical mesh contains two distinct materials in its make up. For instance, PTFE and polyester, or polypropylene and biological material are some common substance combinations found in combined meshes. By joining two materials, the mesh may provide unique benefits such as preventing scar tissue or accelerating tissue growth. Like biological mesh, a combined mesh is quite versatile. Surgeons typically use it to patch up hernias around the abdomen, groin, and upper stomach areas.
Hernia Mesh Effectiveness
On average, more than 1 million hernia repairs are performed each year in the United States, according to the U.S. Food & Drug Administration (FDA). However, not all surgeries are successful.
One study by B.L. Murphy and colleagues published in 2019 looked at the recurrence rates in 407,717 patients with inguinal hernia repairs. The authors found a recurrence rate of 14.3% in 2014 and 13.9% in 2011. For a product trusted by thousands of surgeons and patients worldwide, that's a pretty high rate of ineffectiveness.
Another 2016 study by Dr. Dunja Kokotovic and colleagues reveals pretty much the same trend. Out of 3,242 patients, the cumulative incidence of mesh-related side effects was 3.7% for patients who had a laparoscopic hernia repair and 5.6% for open hernia repair.
Is hernia mesh effective for use in hernia repair procedures?
Surgical meshes, particularly those used to repair hernias, have been in use since 1891. Since then, different mesh brands have emerged, some of which have dominated the market for years.
However, some of these surgical mesh materials are defective and some have even been linked to an increased risk of perforation, mesh migration, infections, adhesion, or a higher-than-expected rate of hernia recurrences requiring specialization and further surgeries.
According to the U.S. Food and Drug Administration (FDA), hernia mesh implants are supposed to be permanent. "Non-absorbable mesh will remain in the body indefinitely and is considered a permanent implant," says the FDA.
There are also absorbable mesh products that are not designed to provide long-term repair to hernias. Over time, these types of mesh will degrade and lose strength. Rather than supporting a hernia with mesh, these implants aim to encourage new tissue growth, which will reinforce the hernia repair.
Hernia meshes can have positive benefits. Having the proper hernia mesh and surgical repair procedure can reduce the risk of serious injury. For instance, a self-gripping mesh can significantly reduce the risk of injury if used for inguinal hernia repair (open repair) and not any other hernia procedure. Similarly, lightweight polypropylene mesh might only be viable for laparoscopic hernia repair since it has a low infection risk and is absorbable.
However, all too often, complications and side-effects related to the hernia mesh require surgeons to go back in to revise the repair or clean the implant. Removal is not usually possible. According to a 2018 research published in The BMJ, some surgeons believe the complication rate could be as high as 12-30%. That's to mean surgical mesh isn't as effective as it's painted out to be. Going by the above research, hernia mesh effectiveness ranges between 70% and 88%.
Given that hernia mesh is not 100% effective, side effects are bound to manifest in some patients down the road. The most common side effects include mesh shrinkage, migration, erosion, mesh failure, and chronic pain. Recovery is usually quicker with laparoscopic (minimally invasive) surgery compared to open surgery.
Is surgical mesh safe in the body long-term?
Long-term surgical mesh safety depends on the type and quality of the mesh used for your hernia repair. Generally, both absorbable and non-absorbable mesh is safe with exceptions. In other words, when placed correctly and under the right circumstances, most medical professionals consider surgical mesh safe for the majority of patients.
However, more research is needed. Participants of the 2019 Americas Hernia Society (AHS) convention seemed to agree with this deliberation as well. Surgeons, mesh manufacturers, lawyers, and scientists who attended the annual conference agreed that too little data is collected about specific surgical mesh to understand how these devices perform after implantation.
Even so, most surgeons strongly believe mesh is the best choice for hernia repair. To them, it's not a question of using mesh or not. Instead, it's a question of furthering the evidence to show which hernia meshes are the safest and most effective options. Currently, however, the search for the "perfect mesh" continues.
Patient Cases with Negative Hernia Mesh Results
The FDA has received hundreds of reports concerning the adverse events related to defective hernia mesh, including Atrium's C-QUR and Covidien's Parietex Surgical Mesh.
In one such case, a patient reported that the surgeon had to remove previously healthy tissue, including perfectly healthy muscle tissue, because of the damage done by the C-QUR mesh. Unfortunately, because of this, the patient developed a life-threatening infection requiring prolonged hospitalization.
In a different case, the FDA MAUDE (Manufacturer and User Facility Device Experience) reported that the patient's C-QUR had "completely detached" and "partially strangled" the colon after the use of surgical mesh.
Surgeons have also reported reactions, infections, and other chilling experiences after using the C-QUR mesh. One patient reported to the FDA MAUDE database that their surgeon stated that the area around the mesh looked "like a bomb went off" after the surgeon tried to remove the defective C-QUR mesh through surgery.
Covidien's Parietex Surgical Mesh has also been the subject of defects and failure. In at least one case submitted to the FDA MAUDE database, Covidien Parietex surgical mesh was reported to cause intestinal blockage, hospitalization, numerous complications post-surgery, and considerable pain.
According to the report, a female patient underwent a laparoscopic inguinal hernia repair surgery. Her doctor used Covidien Parietex surgical mesh to patch up both the right and left sides. Not long after the surgery, the patient reported sharp pains and a "lethargic" feeling in her groin, pelvis, and hip area. She also claimed that her right side hurt so much that she could not bend to tie her shoes or lift her leg to get into her car.
The MAUDE report further says the patient's condition worsened with time. Finally, she began experiencing excruciating pain on her left side as well. The injury became so severe that she couldn't go to work anymore, nor was she able to play with her kids. Eventually, she was hospitalized for "intestinal blockage due to the hernia mesh."
What is the current status of surgical mesh lawsuits?
The COVID-19 pandemic delayed the first hernia mesh bellwether trials until August 2021, resulting in a victory for the defense against plaintiff Steven Johns. After a 22-day trial, a federal court jury in Dayton, Ohio, ruled in favor of the defendants on all claims.
Despite the loss, many lawyers are still hopeful of a favorable verdict for the second bellwether trial before the end of this year. As of September 2021, there were 20,613 class-action lawsuits pending against C.R. Bard, Atrium Medical Corp., and Ethicon in federal courts across Ohio, New Hampshire, and Georgia. Thousands more are pending in state courts across the nation.
In 2011, almost 3,000 injured plaintiffs settled with C.R. Bard for $184 million.
Which surgical mesh materials and products are being recalled?
Over the last 15 years, hernia mesh manufacturers have recalled more than 211,000 units of hernia mesh, including:
On February 22, 2006, Davol, Inc., a subsidiary of CR Bard, initiated a recall of six types of hernia repair mesh devices. According to the recall notice, the Bard Composix Kugel Mesh patches were recalled because the memory recoil ring could break and cause chronic enteric fistula or perforation of the bowel.
In 2013, Atrium recalled more than 145,000 units of its C-QUR hernia mesh. At the time of the recall, Atrium said high humidity could cause the mesh to stick to the inner package liner. Classified as a Class 2 Device Recall by the FDA, the recall targeted models such as Edge, C-QUR V-Patch, TacShield, and C-QUR Meshes.
Ethicon Proceed and Physiomesh
Between 2005 and 2014, Ethicon recalled more than 18,000 units of its Proceed Mesh. According to the recall statement, the packaging could cause "delamination," meaning that the product's multiple layers could separate. When the layers are separated, the polypropylene layer could come in contact with the bowel and increase the risk of bowel fistulas and adhesions.
In 2016, Ethicon issued yet another recall. The hernia mesh manufacturer recalled its unused Physiomesh Flexible Composite mesh for laparoscopic use in Europe and Australia. This was after two large independent registries in Denmark and Germany showed Physiomesh's higher reoperation and recurrence rate compared to similar products. In the U.S., the mesh product was fully withdrawn from the market.
Parietex Composite Parastomal Mesh
On October 5, 2018, Covidien recalled its Parietex Composite Parastomal Mesh because of mesh failure several years after implantation. It led to pain, overlying skin changes, bulging, and recurrence.
Are there long-term health effects to hernia mesh damage?
Side effects of hernia mesh can occur immediately after the surgery or years later. According to one study that focused on groin hernia surgeries, 10-12% of people experience some complication down the road, with chronic pain being the most common complaint. Frequent complications with hernia mesh include:
Chronic pain
Hernia recurrence
Adhesions, or scar-like tissue that "glues" organs together
Obstruction of the large or small intestine
Infections
Migration
Perforation, or a hole in nearby organs or tissues
Rejection when the mesh product isn't compatible with the body
Risk of Sepsis with Hernia Mesh Damage
If the hernia mesh gets damaged, a patient can experience sepsis in the long run. This happens when the body releases chemicals to fight an infection, which is often a result of a consistent state of inflammation in the body. Once the infection gets into the bloodstream, the body's instinct is to do whatever it can to rid itself of an infection. In other words, the immune system turns on itself to fight the infection. However, these chemicals that are released can have a devastating impact on the body's organs. Too much of the chemicals can cause an imbalance in the body, resulting in a condition called sepsis. Signs and symptoms of sepsis include chills, fever, elevated heart rate or low blood pressure, difficulty breathing, and extreme pain. If left untreated, sepsis can destroy organ tissue or cause the body's major organs to start failing.
When sepsis progresses far enough, the patient can experience septic shock. This extremely dangerous condition means the body cannot provide sufficient blood to the organs. As a result, blood pressure may drop to extremely low levels. Eventually, the patient may suffer from multiple organ failure, heart attack, or kidney failure. If left unattended, septic shock can lead to death.
Beyond septic shock, sepsis can lead to multiple side effects, including nightmares, insomnia, joint pains, general pain, and decreased cognitive function.
Find Qualified Hernia Mesh Leads Through CAMG Today
The team at CAMG can help you find or attract hernia mesh victims through a wide variety of marketing strategies. From traditional tactics, like TV ads and radio, to online marketing initiatives, such as targeted media buys and search engine optimization (SEO), we've got just enough firepower to catapult your law firm to marketing success.
You can make the most of our one-of-its-kind legal marketing compass, CAMG360, or you can order la carte or bundled services. Either way, we will always be open and straightforward about any upfront costs. In other words, there's no limit to the number of services you can access to meet your law firm's specific and growing needs. That's not all we can do for you, though. We can also provide a tried-and-true, data-driven integrated marketing strategy tailored just for your firm. Firms like Fears Nachatawi and Sanders Phillips Grossman have seen tremendous success with CAMG. Why not you?
Contact us today to find out how we can help with your firm's Hernia Mesh litigation needs.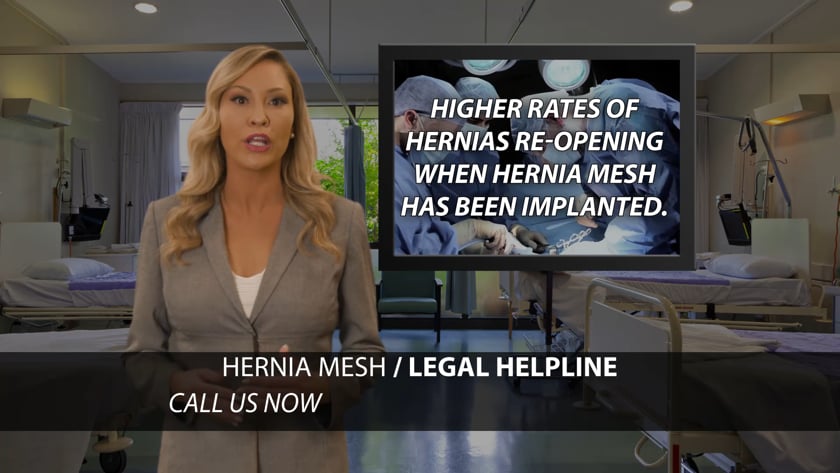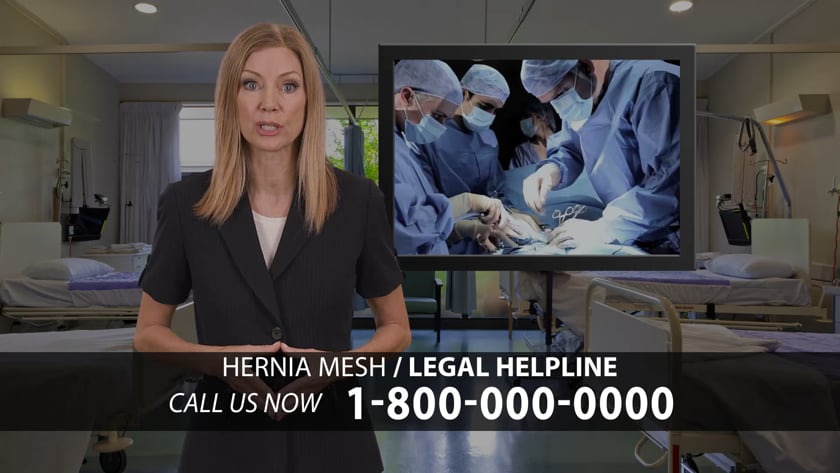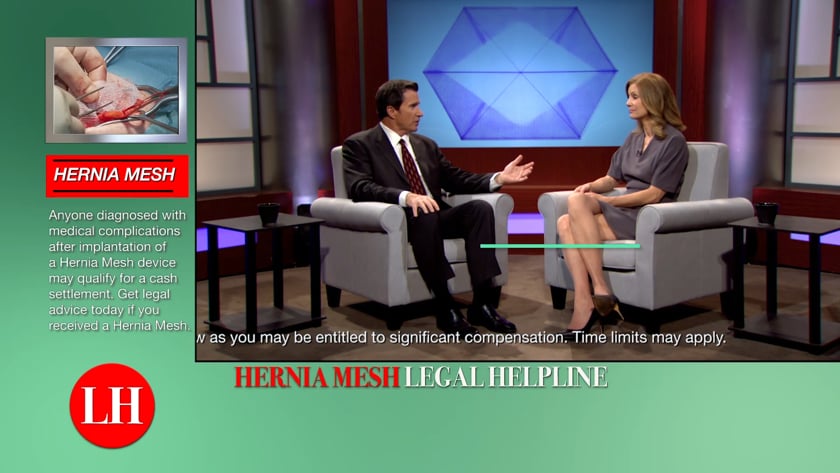 CAMG has thousands of spots and infomercials that can be branded for your firm. Reach out to us for the latest creative offline and online examples*.
*Examples shown are not always current examples.
* These fields are required.
Is your firm in the Top 3 of Google Search?
Our comprehensive SEO program is designed to get you in the Top 3 Google Search results and keep you there. Contact us today for a complimentary audit and review.
Now more than ever, ethics count. "A Lawyer's Ethics Obligations When Participating in a Lead Generation Program," authored by a team of ethics and compliance attorneys, is continuously updated with the latest rules.
Are you looking for data-driven marketing for your law firm?
As a full-service agency, CAMG handles everything from marketing and creative to the support your law firm needs to operate campaigns at the maximum efficiency.
What Our Clients Say

I have worked with CAMG for years. Not only are they great at delivering, but they are great people to work with!
What Our Clients Say

CAMG is always accommodating and willing to work in a way that supports your office as an extension of your team.
What Our Clients Say

Steve Nober and the team at CAMG are responsive, ethical, talented, reasonably priced, and easy to work with!
What Our Clients Say

If you are looking for professional, hardworking people who produce great results and then take you out for a nice dinner, look no further than CAMG
THE NATION'S LARGEST FULLY INTEGRATED
Marketing Agency Dedicated to Law Firms
Television
Radio
Public Relations
Medical Record Retrieval & Review
Search Engine Optimization
Paid Digital
Out of Home
Intake & Contracting Services